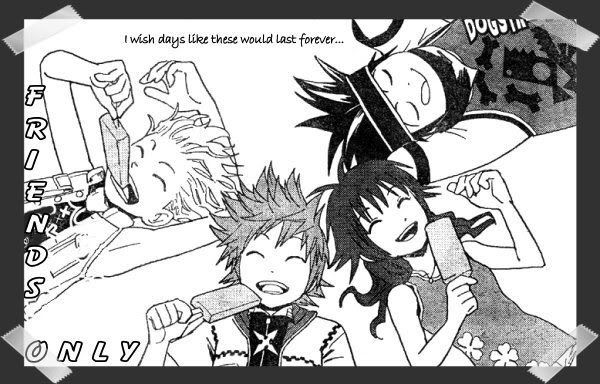 This journal is now friends only. If you want me to add you, Just leave a comment!!! :D



Age: 23
Sex: Female
School: UMBC
Major: Biochemistry and Molecular Biology

Favorite Anime: (There are many more than what are listed, this is what I can remember)

Eyeshield 21
Deathnote
Bleach
Inuyasha
Naruto
Peace Maker Kurogane
One Piece
Last Exile
Comic Party

Favorite Manga: (in no particular order)

Eyeshield 21
Kingdom Hearts
Bleach
Inuyasha
Naruto
Here is Greenwood
Peace Maker Kurogane
Samurai Deeper Kyo
Fruits Basket
Pretear

Favorite Video games:

All the Silent Hill Games
The Bleach Game for GC
Tales of Symphonia
Sonic anything
Naruto Gekitou Ninja Taisen (All 4)
Super Smash bros. Melee
Baten Kaitos
Any Zelda game
Mario Kart Double Dash
Final Fantasy VII
Kingdom Hearts I and II
Resident Evil 4

If you want to know anything else, check my interests or just ask me!